Parish Nursing
Parish Nursing Ministry
The Parish Nurse is a catalyst for an intentional ministry of health, healing and wholeness at St James. This ministry serves those who see the Cathedral as their primary place of worship and those who look to the Cathedral for help in times of need. It includes parishioners, staff, and community partners. The church, as a place where we come together, is a setting for mutual support, health promotion, education, and disease prevention. This connection between health and faith has roots in the Gospel, the history of the Church, and the nursing profession. As a member of the ministerial team, the Parish Nurse brings together the healing resources of our faith with the professional knowledge and skills of a nurse. Health, healing, and wholeness, require integration of the physical, psychological, social, emotional, and spiritual dimensions.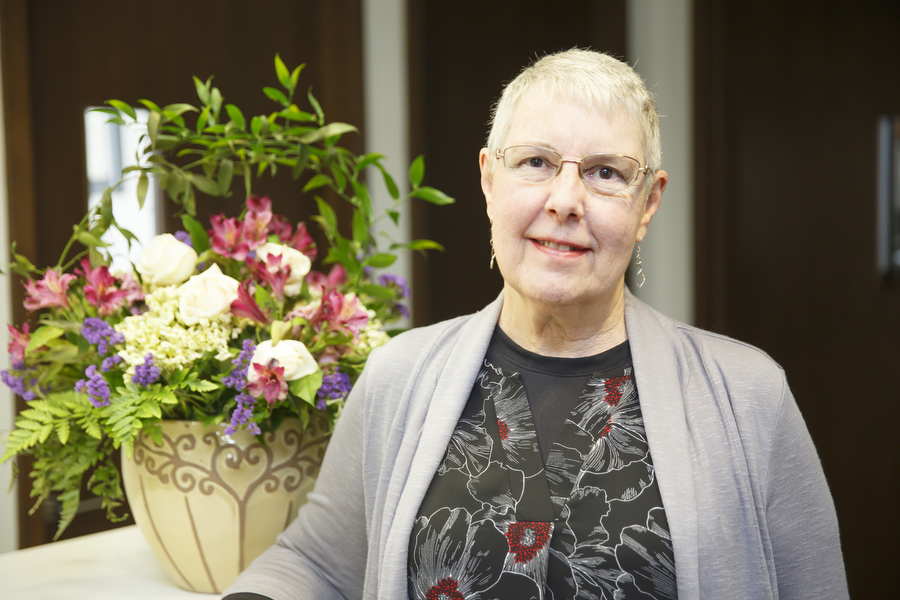 The Parish Nurse: Lanadee Lampman, R.N.
For brief personal contact, Lanadee attends both Sunday morning services and coffee hours (9:00am & 11:00am). You may also contact Lanadee via email (llampman@stjamescathedral.ca) or phone (416-3647865 ext *232). Office or home visits can be arranged.
Lanadee has been the St. James Parish Nurse since October 2013. Her background is in community nursing as a visiting nurse, a public health nurse, and a palliative care nurse, with short stints in long-term care and hemodialysis.
The Health Council                     
The Health Council provides support, oversight, and input for the Parish Nurse, and all health-related activities at the Cathedral. They plan special services, such as St. Luke's Sunday, Rogation Sunday, and the "When Christmas is a Difficult Time" service.
Health Council Vision: Our Ministry is to be guided by healthy and healing relationships with God, family, our faith community, and creation.
Health Council Mission: Within the Cathedral community, our ministry includes consideration for the care of the sick, promotion of health and healing, and support of the Parish Nurse role. The ministry is centred within a Christian experience of God's healing power and seeks harmony and wholeness for the individual and community.
Lay Pastoral Visitors
Lay Pastoral Visitors are trained parishioners who visit members of the parish or community, providing pastoral care and support to those who request it. Currently, seven members of the St. James community are trained as Lay Pastoral Visitors.
Lay Pastoral Visitors Vision Statement: That every parishioner feels supported as a full member of the church community throughout their life.
Lay Pastoral Visitors Mission Statement: To offer confidential, competent, ongoing support and comfort to parishioners not able to participate in regular parish life by reason of distress in their lives.
Please contact any of the clergy, or parish nurse Lanadee Lampman to share names of anyone who might benefit from this ministry or to volunteer to participate.
Parish Nursing Links:
The Canadian Association for Parish Nursing Ministry (CAPNM)