Ministry Highlight: Servers and Sacristans
The dedicated members of the Servers and Sacristans Guild play an integral role at over 330 Sunday and special services each year.
The Altar Servers and Sacristans assist the clergy and play an integral role in the smooth operations of our six Sunday services, as well as weekday liturgies, special services and diocesan liturgies presided over by the Bishop of Toronto. Guild members are baptised volunteers of all ages. Most members of the Guild are both Sacristans and Servers.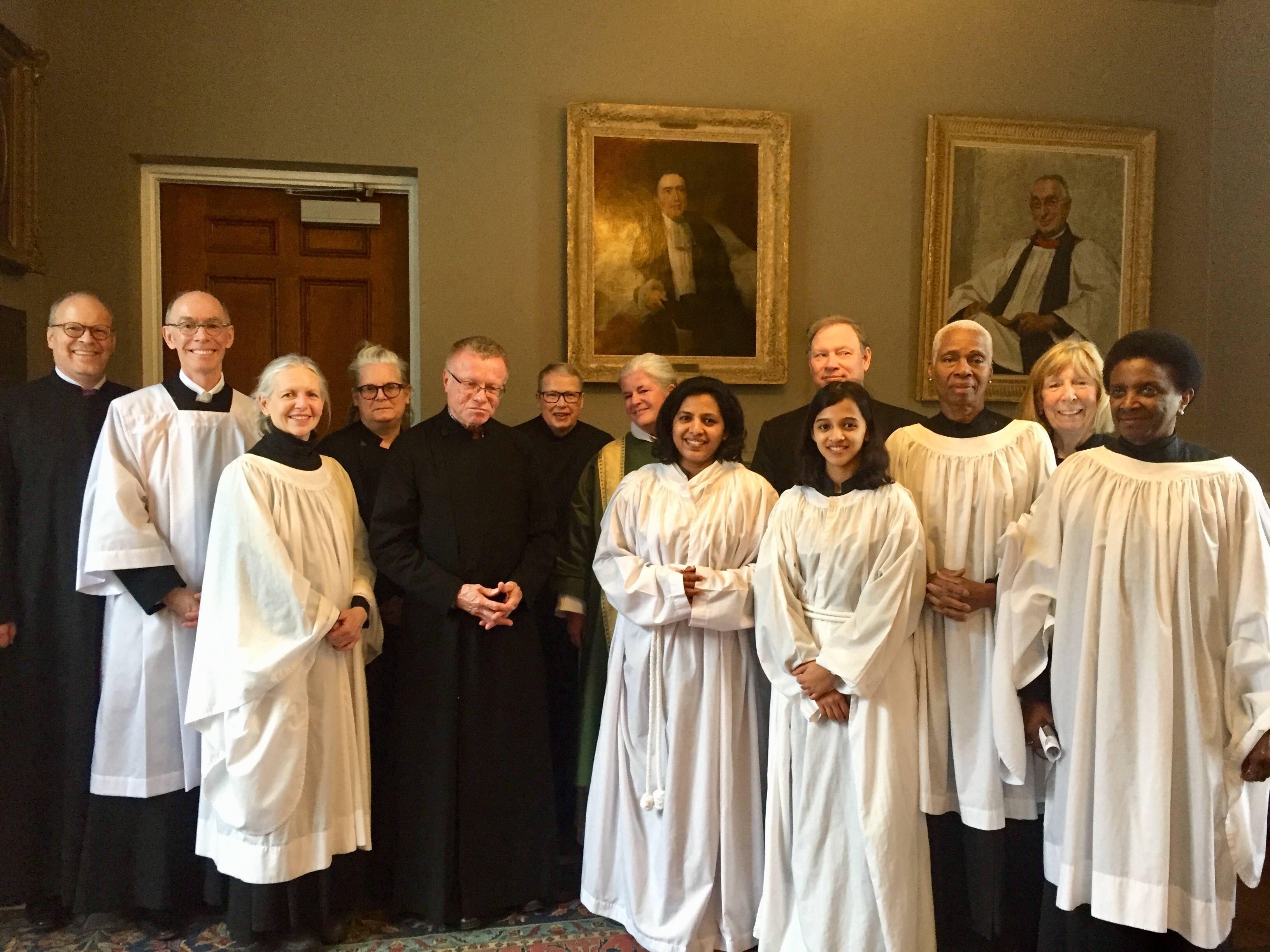 Sacristans set up the sacred vessels, vestments, and books prior to the service, and ensure the sanctuary, chancel, vestry, sacristy, and their contents are maintained in good order for each service. After the service, the Sacristans clean up the sanctuary, chancel, sacristy and vestry, and wash the sacred vessels.
Altar Servers assist the clergy during the service. Their duties include:
Crucifer: carries the cross and leads the procession.
Acolyte: usually there are two, who carry the torches on either side of the crucifer.
Gospel server: removes the missal (Altar Book) before and during the censing of the altar, and closes/opens the altar rail at communion.
Epistle server: helps the deacon set the altar during the offertory.
Duty server: oversees the smooth running of the service, carries the thurible, censes the clergy and congregation, rings the sanctus bells during the consecration of the elements, and directs the movement of the various servers throughout the service.
Boat person: carries the incense boat alongside the duty server during the blessing of the incense within the thurible.
Sub-deacon: holds the gospel book during its reading, assists in the serving of consecrated wine to the congregation during communion and is licensed to serve by the bishop.
The Guild also has a Scheduler who coordinates the team on a monthly rota.
We also wish to congratulate Verger Paul Seddon who has been a Guild member for over 40 years, and March 30, 2019 marks his 30th Anniversary as head of the Guild. We congratulate Paul on his commitment and dedication to St. James.