Children
At St. James we believe in providing a meaningful and engaging space for kids to grow in faith. Children and families are an important part of our community, and we strongly value their participation in the whole family of the Cathedral.
Families and Children
Families of all types, shapes and sizes are welcome in our community.  We offer four services on Sundays; at 8:00am, 9:00am, 11:00am or 4:30pm, and children and families are welcome at each one. We offer a Sunday School program at the 11:00am service September through June.
During a service, if you are getting restless as a family feel free to get up and explore! Parents are asked to follow their kids to ensure they are safe.
Most of our services are Eucharist Services.  The Anglican Church allows for all baptized Christians to receive communion. Children are welcome to receive both the bread and the wine, or just the bread if they prefer.
Sunday School (ages 6-12)                     
For children between the ages of 6 and 12 we provide Sunday School from September through June during our 11:00am service. All children of these ages are welcome at Sunday School – visitors, guests, and first-timers included. No registration is necessary.
Sunday School is a fun and engaging way for children to learn about God, the Bible, and worship.  At Sunday School, the children explore the theme of the day's service through games, crafts, and other activities. They engage with the Bible through dynamic storytelling, sing songs and make joyful noise together.
Pews are reserved near the entrance of the cathedral for families to gather. Children & Youth Coordinator, Andrew Kuhl, will be there too – be sure to say hi! At the start of the readings, the children and Andrew will move to the Cathedral Centre Library for their own special activities, stories, and prayers. The group will return to the Cathedral to join their families for the Eucharist.
Nursery Care (up to 5)
We provide licensed professional nursery care for children up to the age of five. It is available year-round from 8:45am – 12:45pm on Sunday mornings in the Cathedral Centre Library, except from July 1st through the Labour Day weekend, when it will be held in St. George's Chapel.
In the space there are a variety of activities for them to do during worship. During Sunday School the nursery group are encouraged to join us for songs and a story from scripture.
Family Programs
Throughout the year we have additional activities to bring us together as families. Contact Andrew to get on an email list to receive updates about upcoming events!
If you have any questions about the programming or want to get involved as a volunteer, please feel free to contact Andrew for more information.
About the Children & Youth Coordinator:
A Masters Student in Theology at Wycliffe College since 2012, Andrew joined St. James Cathedral in September 2017. He previously worked in a variety of roles – including serv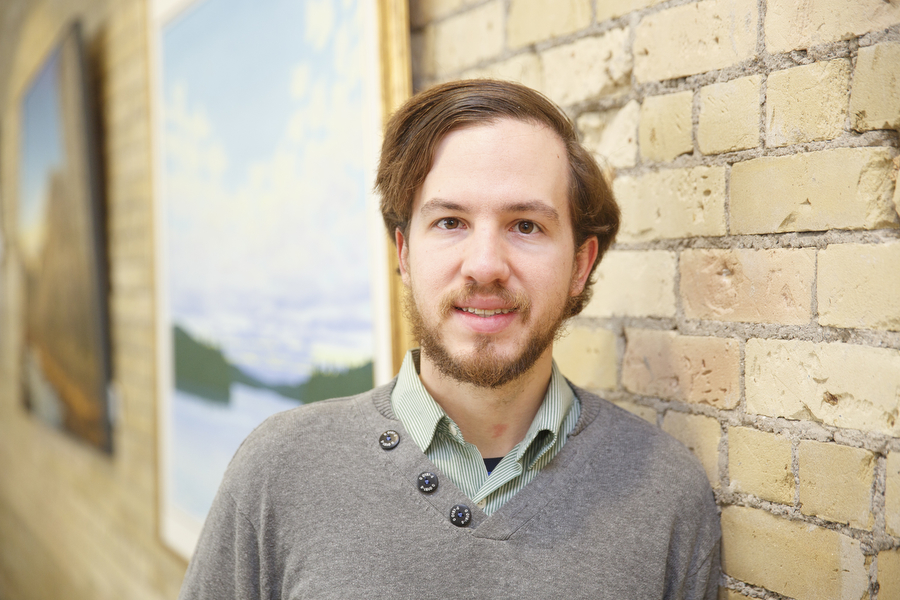 ing, lay anointing, lay preaching, and leading small groups – at St. George the Martyr, Anglican Church.
His vision for this Ministry is to empower children and youth to develop and grow a foundation of faith, within which they are able to ask questions and explore their own faith in a safe and supportive environment.
He enjoys biking, board games, good coffee, and is growing an appreciation for crafts. Andrew and his wife Emily share their home with cats Samson, Morgan and Delilah.
For questions, comments, or to just say hello – akuhl@stjamescathedral.ca